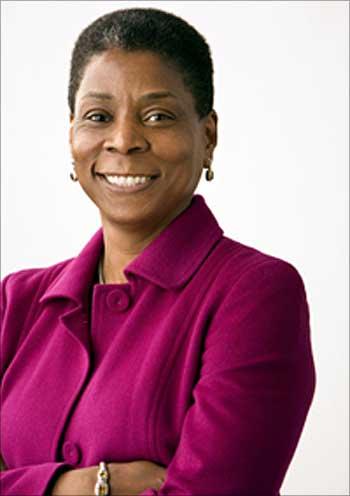 If you?re one of the 8.5 million TV viewers hooked on ABC?s?Shark Tank?as
I am (Fridays at 9 p.m.), you may have noticed something interesting about it.
Although many of the entrepreneurs seeking money from the
show?s millionaire ?sharks? are eager-beaver, twentysomethings hatching techy
businesses, some are quite the opposite: They?re older, 50+ home-grown founders
with low-tech, practical ideas (sometimes weird and wacky ones) that make the
sharks go into a feeding frenzy.
Hopes, Dreams and The Next Big Thing
Shark Tank creator Mark Burnett says his show is about
people?s hopes and dreams ? the entrepreneurs needing cash infusions for their
businesses and the sharks who are eager to profit from The Next Big Thing.
Below are success stories of two 50+ founders who appeared
on?Shark Tank?and their advice for other midlife entrepreneurs
hoping to hook investors to fund their businesses off the air. One is?Susan
Knapp, the founder of the gourmet food company,?A Perfect Pear.
The other is?Brad Hooks, creator ? along with his two young daughters
? of?ScreenMend,
a clever product to fix your damaged window screens.
Susan Knapp: A Perfect Pear
In 2009, Susan Knapp, of Napa, Calif., jumped into the Shark
Tank looking for $500,000 for a 15% stake in her gourmet food company, A
Perfect Pear.
Knapp began her working life selling Yellow Pages ads to
small businesses and their stories inspired her in 1998 to turn her love of
making Cinnamon Pear Jelly into a side business. At the time, she had only
given away the jelly to friends and family over the holidays.
With a ready supply of pears from a neighboring farm, Knapp
launched?Aunt Sue?s from her kitchen with four products, each one winning
top awards at County and California State Fairs. As the company gained
momentum, Knapp changed the name to?A Perfect Pear and introduced 15 new
products. In 2003, she quit her job to be a full-time entrepreneur, using her
credit cards, savings and home-equity line to get going. By 2007, Knapp?s
products were sold in 650 stores, and online and had sales of $700,000, but she
had one big problem: $100,000 in orders and not enough money to fill them.
Because of the credit crunch, Knapp couldn?t get the
production money she needed from a bank and venture capitalists were reluctant
to open their wallets. So she went on?Shark Tank?as a last
resort, hoping to raise $500,000 in exchange for a 15% stake in her company.
Four of the sharks jumped in the waters (?Mr. Wonderful?
Kevin O?Leary, fashion and branding expert Daymond John, tech innovator Robert
Herjavec and infomercial king Kevin Harrington) undercutting one another to get
a sizeable bite of Knapp?s pear business. O?Leary offered $500,000 for 70% of
the company, which Knapp immediately rejected. Then John offered $500,000 for
51%; Knapp countered with 49%, but John demurred. Next, Harrington and Herjavec
teamed up to offer $500,000 for 50%. Although Knapp didn?t want to give up that
much of her business, she accepted because she felt A Perfect Pear would
flourish under their savvy business mentorship.
Today, Knapp?s customers include such major wholesalers as
Whole Foods, Bristol Farms, Disney, Luxor Hotel & Casino and the United
States Navy, in addition to hundreds of boutique retailers, wineries,
restaurants and caterers across the nation. Combined with her online sales,
Susan Knapp is well on her way to building a $25 million business.
Knapp?s advice:?When you?re seeking money from
investors or lenders,?know your business numbers. You need to be able to
articulately cite your assets, sales, cost of goods, margins, P&L (profit
and loss), ROI (return on investment) and long-term projections. Moreover, you
must know them so well that you can rapidly recalculate on your feet if you
receive an offer different from the one you?d hoped for.
Read more at Forbes.?