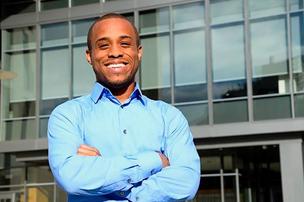 Landing a deal on Friday?s episode of ?Shark Tank? was easy for the creator of Scholly, a mobile app that helps students find college scholarships.
It was the aftermath that got ugly, with three sharks walking off the set in a nasty squabble over how the deal went down.
On a special episode highlighting small businesses started by college students, Scholly chief executive Christopher Gray ? a junior at Drexel University ? shared his personal story of having to struggle to afford college. He wasn?t able to apply to certain schools because he couldn?t afford the application fees, he said.
His solution? Diving into research that, he said, helped him land $1.3 million in scholarship offers over the next couple of years.
?Scholly isn?t just a business ? it?s my passion,? Gray told the sharks. ?I want to help students like myself find money to go to the college of their dreams.?
Using an adaptive matching engine, Scholly lets students input some basic information about themselves, like their home state and grade-point average, then returns a list of scholarships for which they may be eligible.
When Gray said that the app, for iPhone and Android devices, had already sold 92,000 copies at 99 cents each, that?s all Lori Greiner needed to hear. Before Gray even finished his pitch, and while other sharks were still asking questions, the QVC-famous inventor offered the full asking price ? $40,000 for 15% of the company.
?I believe in you,? she said. ?I believe what you?re doing is good ? . I?m not even going to ask you how do we monetize this, but I want you to say yes.?
Daymond John was close behind. After recounting his own memories of watching his mother struggle to make ends meet, he and Lori quickly agreed to go in together on the deal.
That didn?t sit well with Mark Cuban, Kevin O?Leary and Robert Herjavec.
Mark and Robert, both with extensive tech backgrounds, wanted to know what technology would be used to keep the app?s list of thousands of scholarships updated and how the company would scale up from a team that included just two engineers.
Read more at Nerd Wallet.?